CEROC
Created in 2005, the Study and Research Centre for Cutting Tools brings together researchers from the Mechanics and Rheology Laboratory of François-Rabelais University and Sandvik Coromant's R&D engineers to work on collaborative research projects.

Like the other CERs, the CEROC is an R&D tool open to regional companies, and an innovative training centre, at the interface between university and business.

Combining the mastery of production conditions in industrial companies with the laboratory's expertise in characterising and modelling the behaviour of materials and surfaces, the CEROC is an ideal place to optimise its machining concepts and achieve productivity gains.
Knowledge
Advanced surface characterisation techniques: integrity of machined surfaces on metals (including titanium), composites and bi-materials
Tool-material pairing: cutting tool wear for different types of machining (milling, turning, etc.)
Characterisation of thin films such as PVD/CVD coatings
Experimental facilities
Nanoindenter (0.5 mN, 800°C)
Scanning Electron Microscope (SEM) and microanalysis
High temperature (1000°C) and high speed (3000 m/min) tribometer
High temperature fatigue machine (± 2kN, 200°C/s)
3D Profilometer
Inverted metallurgical microscope
Fast acquisition camera and infrared camera
Three high-speed machining centres (UGV)
Numerical Control Lathe (NC)
Torque table (20 kN)
Piezoelectric sensors (1D and 3D)
Residual tension measurement by DRX.
Applications
Automobiles
Plastics
Aeronautics
Rail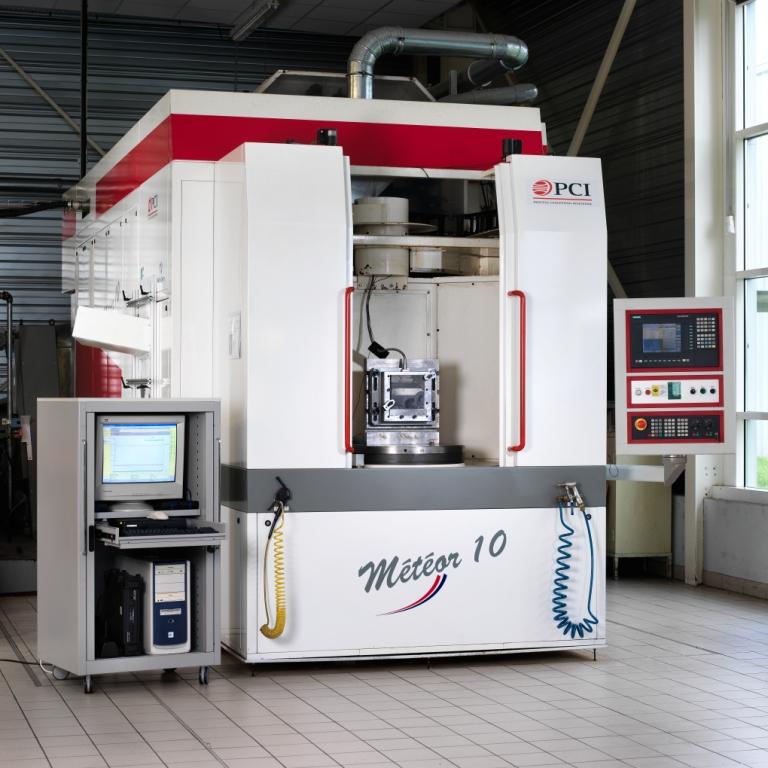 Contact