News
Meet French students thanks to the Buddy System !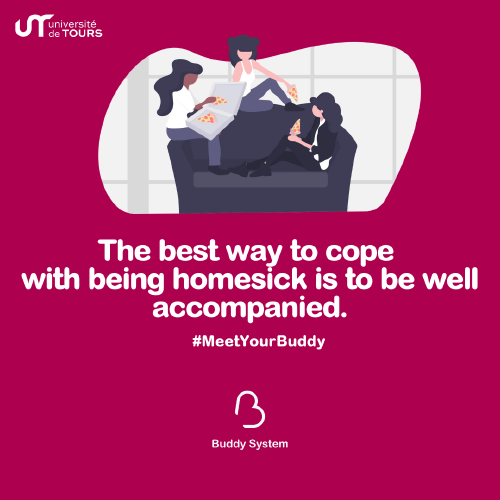 Dates
from September 1, 2023 to September 30, 2023
Registrations to the Buddy System are open from now and all year long!
Register to the Buddy System and meet French students ! 
You 're an international student willing to meet French students ready to guide you in your new life in Tours?
All year long, the International Relations Office organizes the buddy system, also called « parrainage » in French.
It is a matching system between a French student from the University and an exchange student in Tours for an academic semester or year.
It enables you to easily meet a French student who will help you discover the city and the University ! It is a also a very good way to discover the habits of the French people in a genuine way !
For their part, French students are happy to meet people from all over the world and to guide you for a good integration within the French life.
You get to choose the language you want to speak and you can learn a lot about the way different people live, about cultural differences, and that is truly a very enriching experience.
Moreover, you can both introduce the other to another circle of friends and make new friends.
Do you want to participate and meet some French buddies?
It is really simple, you just need to register on the online platform: https://buddysystem.eu/
Then, a French buddy will soon be suggested to you!
We wish you friendly meetings thanks to the buddy system!