News
A new consortium meeting in Örebro for NEOLAIA partners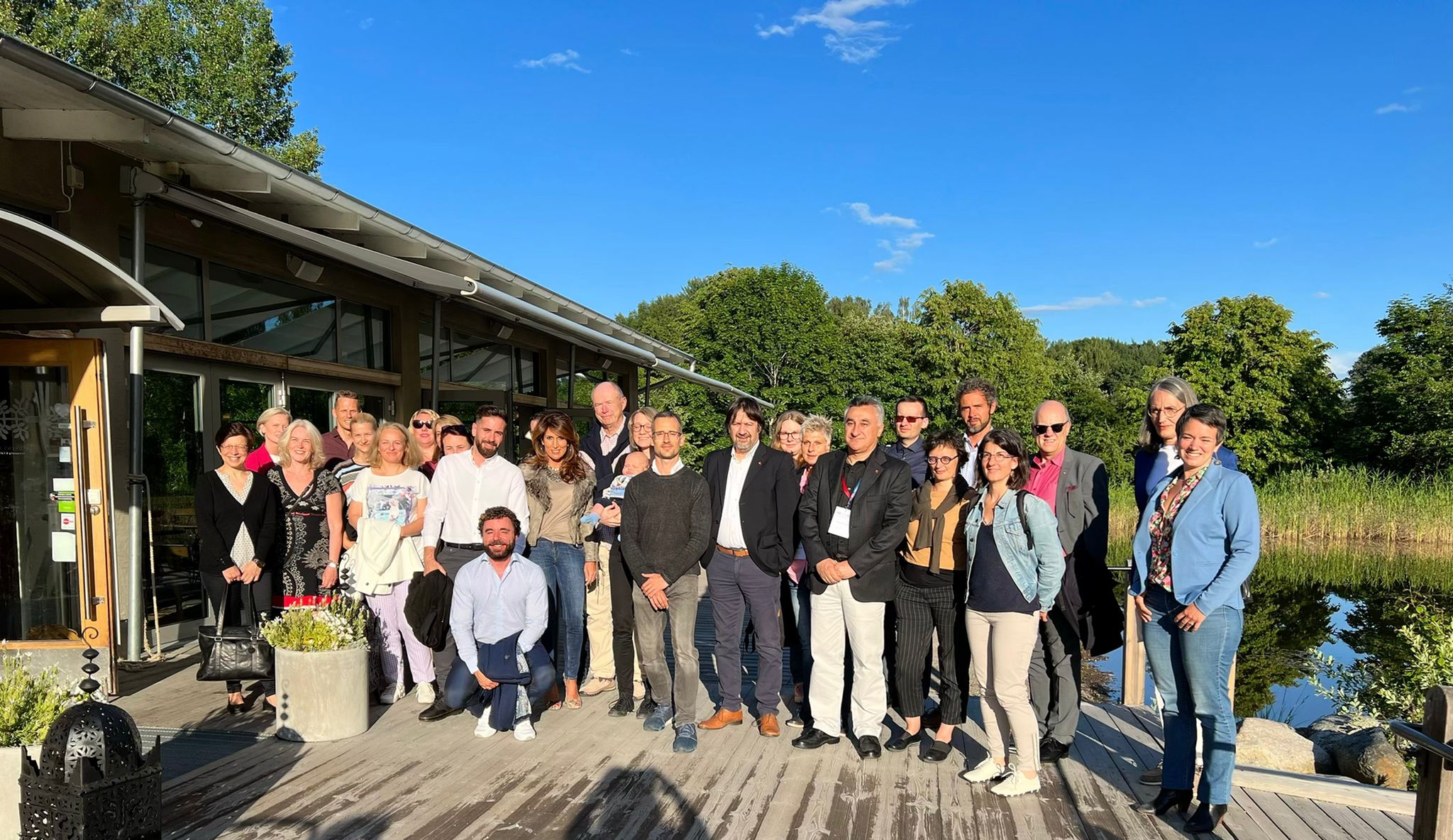 Dates
from June 20, 2022 to June 22, 2022
From June 20th to June 22nd, all partners of the NEOLAIA consortium gather at Örebro University, Sweden, to pursue discussions on this European University project.
A face-to-face consortium meeting in Örebro
On February 21st-22nd 2022, Örebro University (Sweden) is hosting a new NEOLAIA consortium meeting.
This event intends to provide an overview of the project's status, keep on developing initiatives already undertaken and debate about actions to be launched.

Mrs. Colombine MADELAINE (Vice-president for International Relations), Mrs. Emmanuelle HUVER (Vice-president for Research in Human & Social Sciences), Mrs. Emilie VIERRON (Vice-president for educational and digital initiatives), and Mr. Marc DEBONO (University lecturer and researcher in Language Sciences, Adviser for French as a Foreign Language), attend this event for the University of Tours.

Moreover, a meeting dedicated to rectors of all partner universities will take place on June 22nd: Mr. Arnaud Giacometti, President of the University of Tours, will have the opportunity to meet his counterparts within the NEOLAIA network.

The NEOLAIA European University project has been submitted to the European Commission in last March : results are expected in late July.


About the NEOLAIA project
The University of Tours has joined the NEOLAIA concortium in December 2021. The NEOLAIA alliance gathers
8 European universities
:
- Bielefeld Universität, Germany
- Universidad de Jaén, Spain
- Örebro Universitet, Sweden
- Ostravska Universita, Czech Republic
- Università degli Studi di Salerno, Italy
- Universitatea Stefan cel Mare Suceava, Romania
- Siauliai Valstybiné Kolegija, Lituania
- Université de Tours, France
The NEOLAIA project is based on 3 main pillars :
>
Digitalization
and its impact on sustainable development at a regional scale;
>
Diversity and inclusion
and their impact on European regions;
>
Global healthcare
challenges at a regional scale that affects general health.