News
The University of Tours welcomes members of the NEOLAIA consortium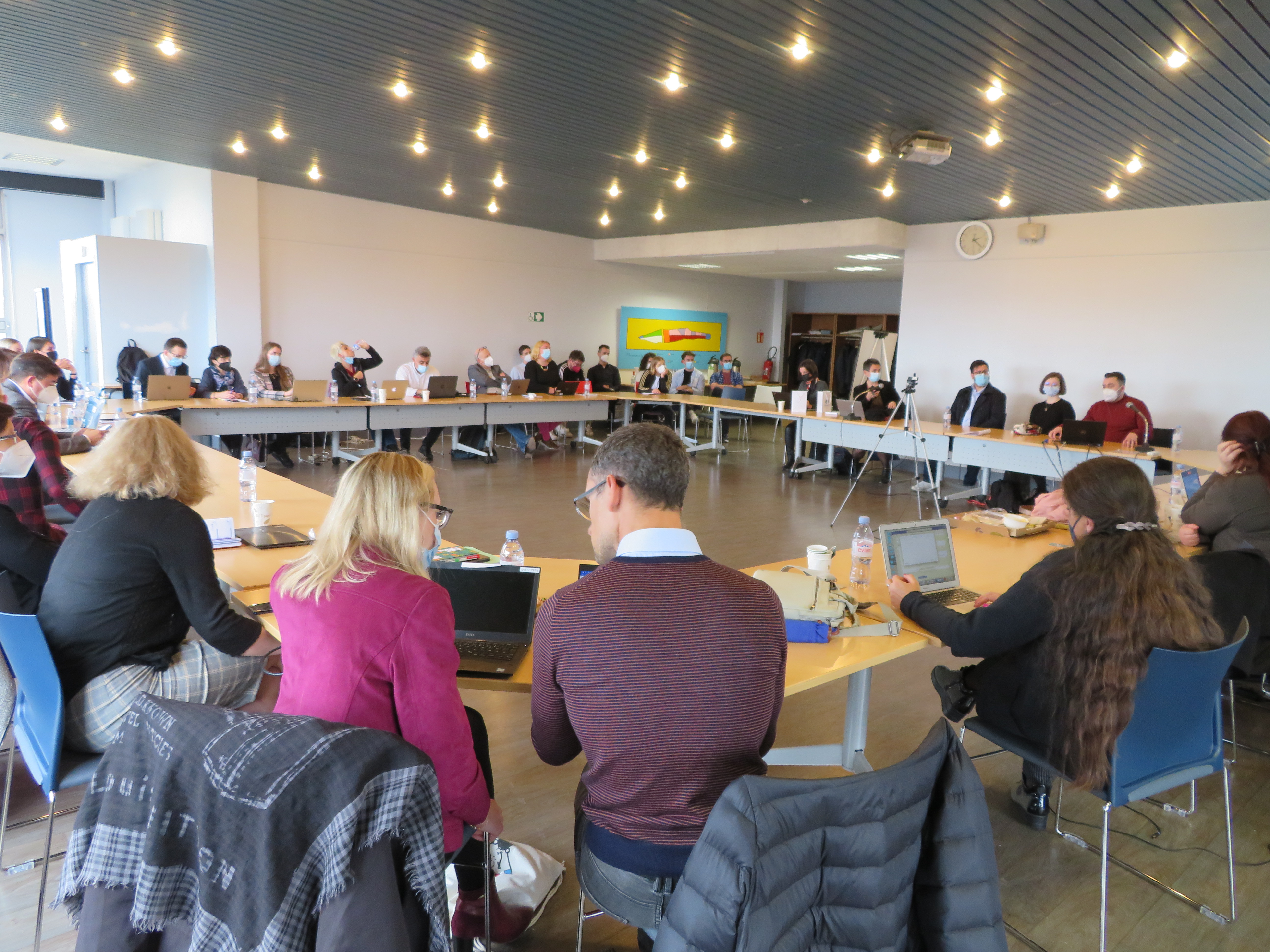 Dates
from March 8, 2022 to April 30, 2022
On February 21st-22nd, the University of Tours welcomes partners from the NEOLAIA alliance for two intensive working days dedicated to the development of this European University project.
A face-to-face consortium meeting in Tours
On February 21st-22nd 2022, the University of Tours hosted a NEOLAIA consortium meeting.
Members from the 9 European partner universities attended this meeting.
Between 2 and 5 representatives from each university joined Tours, as well as some students who had the opportunity to hold their first "NEOLAIA Student Network" meeting.

The event was crucial since the deadline for submitting European Universities projects is March 22nd. These two working days were devoted to the definition of a budget and the finalization of the application form.

The forty participants also enjoyed a warm welcome from the city council of Tours and a guided tour of the city hall.

The next important date will be March 10h: rectors of all partner universities will meet and express the commitment of their institution to the NEOLAIA project.
Some background on the European University concept...
From 2017, the European Union affirms its willingness to favor the development of networks composed of universities' located in several European countries. Those alliances should enable students to follow studies taught in different countries and in different languages, and also provide an environment conducive to educational innovation and world-class research.
In concrete terms, each alliance of European universities will have a joint strategy for education, research and innovation and will stand for a real European campus in which all mobilities (student, teachers, staff) will be facilitated.
This initiative must meet two main objectives :
- promote shared values and reinforce the European identity;
- enhance the attractiveness and competitiveness of universities within the European area.

About the NEOLAIA project
The NEOLAIA alliance gathers
8 European universities
:
- Bielefeld Universität, Germany
- Universidad de Jaén, Spain
- Örebro Universitet, Sweden
- Ostravska Universita, Czech Republic
- Università degli Studi di Salerno, Italy
- Universitatea Stefan cel Mare Suceava, Romania
- Siauliai Valstybiné Kolegija, Lituania
- Université de Tours, France
The NEOLAIA project is based on 3 main pillars :
>
Digitalization
and its impact on sustainable development at a regional scale;
>
Diversity and inclusion
and their impact on European regions;
>
Global healthcare
challenges at a regional scale that affects general health.