Welcome to Tours
A University open to the world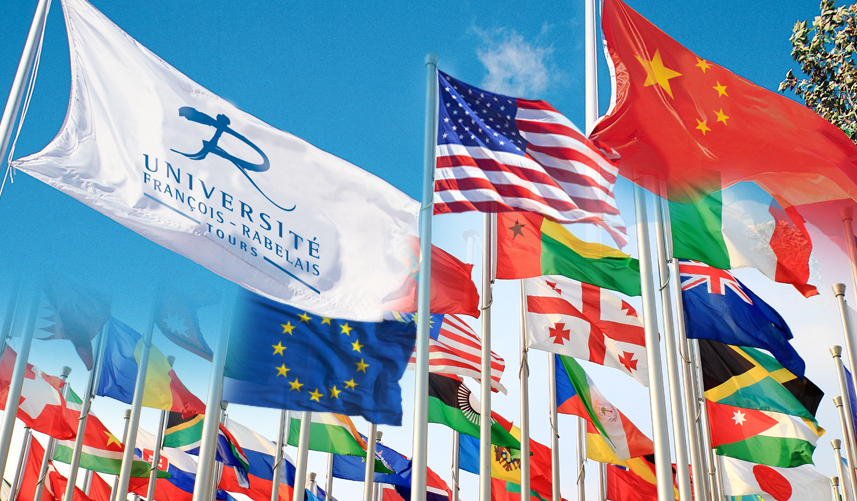 Open to the world and cultural diversity, the Université François-Rabelais in Tours plays a major role internationally in the fields of study and research. It works in particular with Europe, North America (USA, Quebec and English-speaking Canada) and Asia (China, India, Vietnam, Korea and Malaysia), in the following academic fields: sciences and technologies, health, economics and social sciences, arts and humanities, literature and languages.
As such, it has concluded a large number of agreements with foreign universities and currently participates in more than 300 bilateral Erasmus agreements (with 200 universities in 26 European countries), around 30 agreements with North America and around twenty as part of its development strategy with Asia, notably in India, China and Vietnam. In addition to these privileged geographical areas, it has developed a dozen partnerships in Australia, North Africa and South America.
These various agreements have offered the university the opportunity to develop student and teacher-researcher exchanges, as well as outsourced diplomas (in Vietnam, the Lebanon, Morocco and Brazil) and double diplomas, specifically in Europe, in particular with the University of Bochum (Germany) and with Belgian, Italian and Spanish partners.