News
PhD thesis offers by research teams (Tours campus) of the Doctoral School SSBCV for the year 2018-2019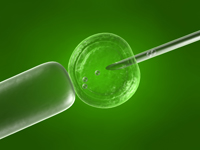 Dates
from March 13, 2018 to April 23, 2018
The Doctoral School "Health, Biological Sciences and Life Chemistry" (ED 549, SSBCV), joint between Tours and Orléans, includes about 320 researchers and 280 PhD students. The Doctoral School will prosose to fund the PhD program (3 years, starting on September 2018) of several students on different topics, listed bellow.

The students interested in these PhD programs should contact the thesis supervisor listed on each abstract. For each project, the PhD supervisor will select 3 students that will be auditioned by the Doctoral Council on May and June 2017. A laureate will be then selected for each topic.
Please note that not all proposed PhD programs will receive a three-year PhD grant. You should contact the PhD supervisor directly to get information.


The list bellow corresponds to PhD proposals within the four thematic sectors A, B, D, E of the DS which are eligible for a PhD funding by the University of Tours, by Région Centre Val de Loire or co-funded with Région Centre VdL.
Not all offers will benefit from such a funding. Those already benefiting from a financial support are labelled (F). This list will be updated as and when required.

If you are interested to apply or if you need additional information, you must contact the PhD supervisor, the email of which is indicated in the downloadable abstract.

Please note that the deadline to apply to PhD thesis labelled with a (F) is april 23th, 2018. Candidate application forms (3 maximum) are sent by the PhD supervisor. The next recruitment campaign will occur next june i.e when all PhD fundings will be attributed.
Curriculum A : Human and animal physiopathology


Curriculum B : Infectiology, Immunology, Symbiosis
Curriculum D : Biology of reproduction, Cognitive sciences and development, Ecology

Curriculum E : Technology for health, Therapeutic targetting, Imaging