News
Grants for a PhD program in Health, Biological Sciences and Life Chemistry (Doctoral School 549 SSBCV), to start in September 2017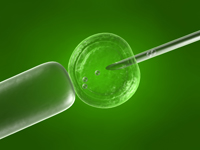 Dates
from February 20, 2017 to May 1, 2017
The Doctoral School "Health, Biological Sciences and Life Chemistry" (ED 549, SSBCV), joint between Tours and Orléans, includes about 320 researchers and 280 PhD students. The Doctoral School will prosose to fund the PhD program (3 years, starting on September 2017) of several students on different topics, listed bellow.

The students interested in these PhD programs should contact the thesis supervisor listed on each abstract. For each project, the PhD supervisor will select 3 students that will be auditioned by the Doctoral Council on May and June 2017. A laureate will be then selected for each topic.
Please note that not all proposed PhD programs will receive a three-year PhD grant. You should contact the PhD supervisor directly to get information.


A : Human physiopathology and technologies for health

SETMAR in glioblastomas and glioblastoma stem cells resistance against ionizing treatments.

Supervisor : Corinne Augé-Gouillou - Call for applications is closed for this subject

Study of molecular dynamics following cutaneous application of therapeutics or cosmetics nano-formulations by Raman Spectral Imaging

Supervisor : Franck Bonnier

Toward ADHD biomarkers: Metabolomic and Neuro-cognitive correlations

Supervisor : Pierre Castelnau

Impact of a weight reduction program on muscle energy metabolism in morbidly obese patients, role of FGF21

Supervisor : Pierre-Henri Ducluzeau

Regulation of cardiolipin metabolism in cancer

Supervisor : Jean-François Dumas

Clustering effect measurement for binary outcomes

Supervisor : Bruno Giraudeau

Deciphering PTCHD1-associated signaling pathways regulating excitatory synaptic structure and function

Supervisor : Frédéric Laumonnier - Call for applications is closed for this subject

Impact of the matrix environment on the regulation of cysteine cathepsins during mucopolysaccharidoses

Supervisor : Fabien Lecaille - Call for applications is closed for this subject

Regulation of alveolar-capillary permeability, proteases and cell signalling

Supervisor : Agnès etit-Courty

Formation and alteration of the egg vitelline membrane in Gallus gallus

Supervisor : Sophie Rehault-Godbert

The role of the kallikrein-related peptidase 5 in the bronchial epithelial remodeling associated with chronic obstructive pulmonary disease (COPD)

Supervisor : Pascale Reverdiau - Call for applications is closed for this subject

Role of the SCN4B gene and its expression product, Navβ4, in the prevention of metastatic invasion - Induction of its expression, and inhibition of cancer progression by n-3 polyunsaturated fatty acids

Supervisor : Sébastien Roger - Call for applications is closed for this subject

miRNAs and stress granules regulate mesenchymal stem cells oxidative metabolism and signaling pathway in the hematopoietic niche

Supervisor : Florence Rouleux Bonnin

Synthesis of inhibitors targeting STAT5 proteins in the treatment of myeloid leukemia: effects on chemo-resistance

Supervisor : Marie-Claude Viaud-Massuard - Call for applications is closed for this subject



B : Infectiology & vaccinology, Immunology
Immunotherapy of ocular and congenital toxoplasmosis

Supervisor : Nicolas Aubrey

Study of the endocytosis of hepatitis B virus (HBV)

Supervisor : Hugues de Rocquigny

Characterization of the host-pathogen interactions involved in the shedding of an avian herpesvirus

Supervisor : Caroline Denesvre - Call for applications is closed for this subject

Interactions between microbiota and viruses: Role in insect resistance to baculoviruses

Supervisor : Elisabeth Herniou

Identification of the macrocyclic lactone pharmacological targets from the horse nematode parasite Parascaris equorum

Supervisor : Cédric Neveu

Combination of cell differentiation, hypoxia and hepatitis C virus infection: impact on a metabolic state characterizing cancer cells

Supervisor : Philippe Roingeard - Call for applications is closed for this subject

Histogenesis of Merkel cell Carcinoma: cell of origin and impact of ATOH1 and Merkel cell polyomavirus T-antigens

Supervisor : Mahtab Samimi

Identification of virulence factors and their cellular target in an avian coccidiosis model

Supervisor : Anne Silvestre

Synthesis, structural optimisation of new antibacterial molecules

Supervisor : Jérôme Thibonnet

Prophages and adaptation of Streptococcus agalactiae to the human infection

Supervisor : Nathalie Van Der Mee-Marquet
Involvement of hippocampal neurogenesis in remission after stressful events

Supervisor : Catherine Belzung - Call for applications is closed for this subject

Diversity of DNA elements derived from transposable elements that shape the avian epigenome

Supervisor : Yves Bigot - Call for applications is closed for this subject

Role and mechanism of action of two potential indicators of body composition and fertility in sows and women: chemerin and vaspin ?

Supervisor : Joëlle Dupont - Call for applications is closed for this subject

Use of polyphenols in gonadal function

Supervisor : Pascal Froment

Do offspring care for their parents? Shedding light on a surprisingly overlooked evolutionary driver of family life in insects

Supervisor : David Giron - Call for applications is closed for this subject

Social control of reproductive function in equine species: male effect

Supervisor : Daniel Guillaume

Successful memory aging: compensation or brain maintenance?

Supervisor : Michel Isingrini

Thermal ecology of aquatic insects: mechanisms and consequences for prey-predator relationships

Supervisor : Claudio Lazzari

Development of chemo-enzymatic methodologies for the total synthesis of proteins through solid-supported chemical ligation Supervisor : Séverine Morisset-Lopez (Orléans) and Eric Reiter (Tours) - Call for applications is closed for this subject

Neurophysiological study of affective touch in Autism Spectrum Disorder

Supervisor : Claire Wardak