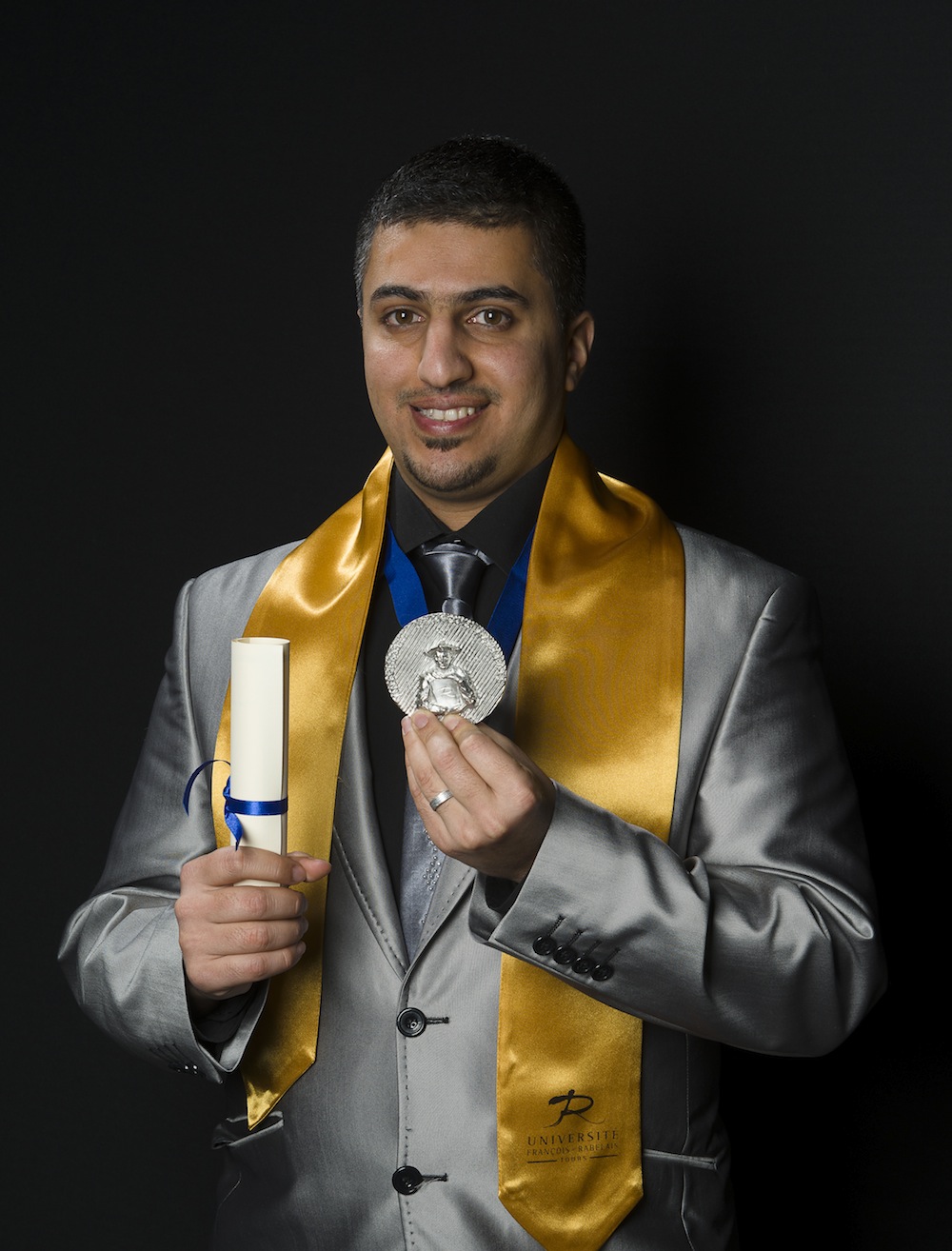 What is your professional / educational background and what is your Ph.D. Topic?
I made a comparison between two 21st century authors: the Iraqi Jabbar Yassin Hussein and the Frenchwoman Annie Ernaux, talking about childhood memories. Their childhoods are our childhoods and your childhood as well.

How has the Ph.D. process been for you?
From the beginning, I had some difficult moments writing a dissertation that would help those who come after me to understand the comparative nature of the work. I was able to meet with both authors in spite of their busy schedules, and these interviews profoundly enriched my ideas and opened my eyes to post-doctoral possibilities.

What have you learned from this experience?
In a French establishment such as the University François Rabelais, we learn a lot because there are professors available to guide us in a professional way and help us to complete our dissertations, so for me, an experience without limits.

What advice would you give to a student who was considering a Ph.D.?
At first, I would advise a student to follow closely the keys to success that the dissertation adviser offers, and, secondly, to have the willpower to overcome the difficulties inherent in a university.

What are you doing now?
Right now I am working on analyzing the works of other modern writers, in the hopes of being hired somewhere.