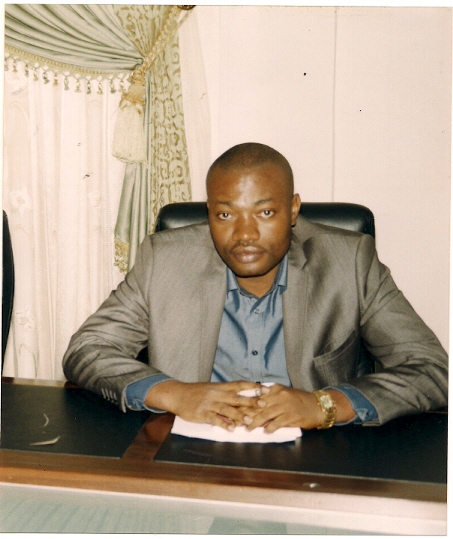 What is your professional / educational background and what is your Ph.D. Topic?
I did my high school diploma (math and physical sciences) in Togo in 1998. I studied medicine and graduated as a medical doctor in 2007. I did a post-master's degree in 2008 and a certification in Radiology and Medical Imaging in 2010. I was an intern in Radiology and then a hospital physician at Lomé, Togo and a teacher of Biophysics at the University of Lomé.

How has the Ph.D. process been for you?
As it was a joint dissertation, I alternated each year time at the University of Lomé and the University of Tours. My stays in Tours were excellent for me, in particular because I had a director with great scientific knowledge and who was also very human. My dissertation topic was the conception of a tele-sonogram, that I need to install and validate at the hospital in Lomé. I had a lot of difficulty validating the platform that I had conceived in the UMPS laboratory in Tours (Spatial Medicine and Physiology Unit), because of the problems of having a fast enough Internet connection in my home country of Togo. As well, it was difficult to reconcile my research with my hospital obligations as a doctor.

What have you learned from this experience?
Personally, I made a lot of friends with other young Ph.D.s. This dissertation enabled me to reach a high level of scientific maturity.

What advice would you give to a student who was considering a Ph.D.?
I would say that you need to have a lot of courage and a passion for excellence.

What are you doing now?
I am a radiologist and the head of the tele-medicine unit at the hospital in Lomé. I am also teaching Biophysics at the University of Lomé.