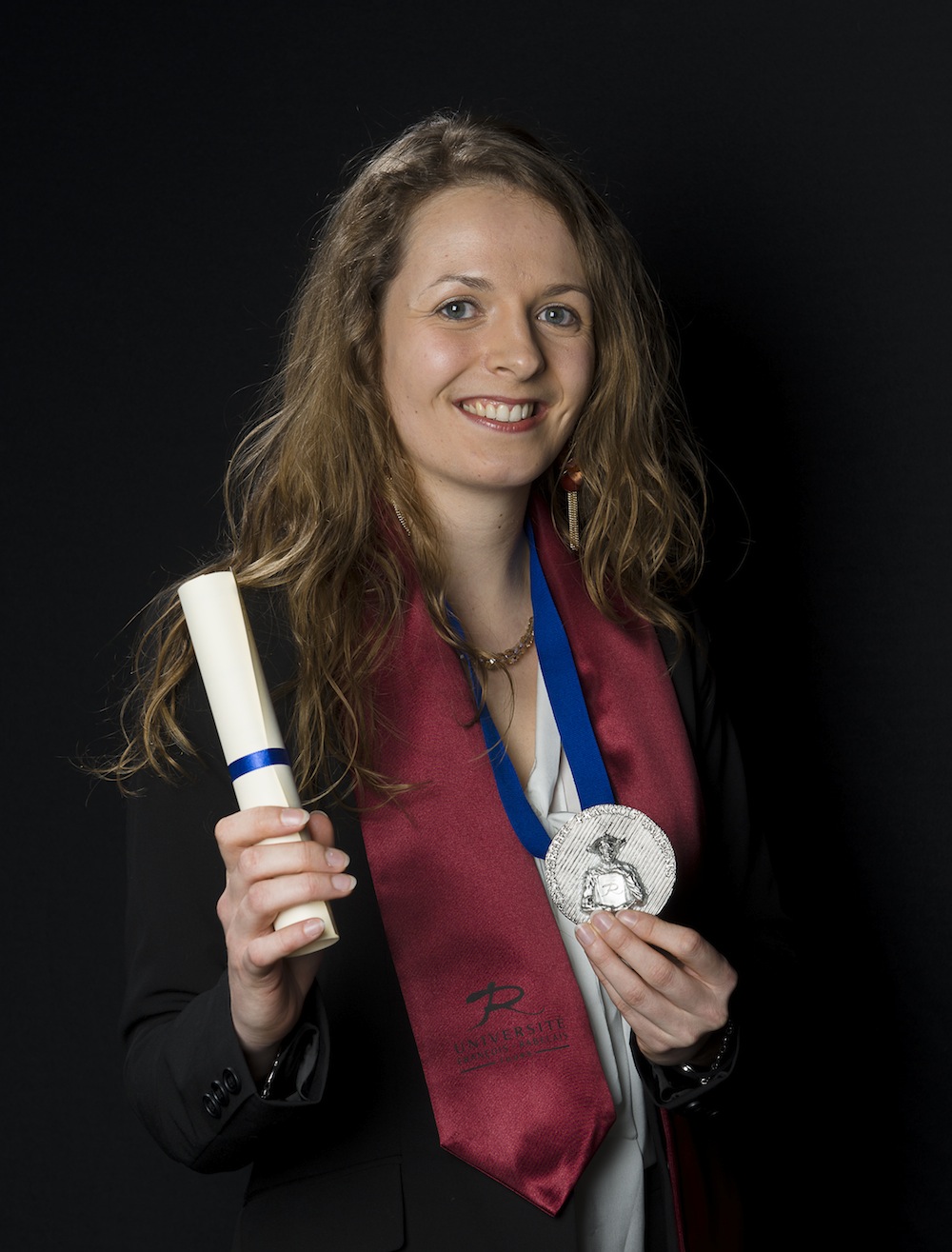 What is your professional / educational background and what is your Ph.D. Topic?
After a scientific-based high school diploma at the Pilote Innovant High School at the Futuroscope, I did a two-year degree in Physics at the University of Poitiers, then a Bachelor's in Physics at the University of Le Mans. Next, I did my Master's "Non-linear phenomena in Physics" at the University of Tours, and finished my Ph.D. in Physics at the Theoretical Physics and Mathematics laboratory in Tours. My subject was "Symmetries, Currents and Holography of Higher Spins". During these three years, I taught Physics at the University of Tours, which was natural after having tutored students privately during my undergraduate years.

How has the Ph.D. process been for you?
Writing a dissertation in theoretical physics has been a dream of mine for twelve years, and I finally finished! Finishing my Masters and then having a scholarship for my dissertation were important moments; next the publication of my first article; and of course my dissertation defense was unforgettable. Meeting people, exchanging with others: the joys and disappointments too, were all a part of the process.

What have you learned from this experience?
The Ph.D. is above all an academic effort, but it is also an enriching professional experience. I am aware of the good fortune that I have had: my dissertation adviser was always available to guide me and give me advice, and the directors of the laboratory and of the department allowed me access to their materials. I was able to take advantage of the freedom and manage my time as I wished, working on professional and personal projects. The intensity of the human relations marked me, as the dissertation is not only a time of scientific questioning but also of questioning oneself.

What advice would you give to a student who was considering a Ph.D.?
The advice I wish to give applies to any educational choice, and not just the dissertation. It is indispensable to gather as much information as possible in order to know what is expected, the quality of work required for the program, the opportunities but also the limitations, and most of all the implicit rules (discovered in discussions with others). This advice allows the student to make choices (sometimes risky) and to accept the consequences. And having a Plan B is crucial in order to bounce back!

What are you doing now?
I currently have a contract in Physics (teaching and research) and I will be applying for post- doctoral positions outside of France for 2013 – 2014.