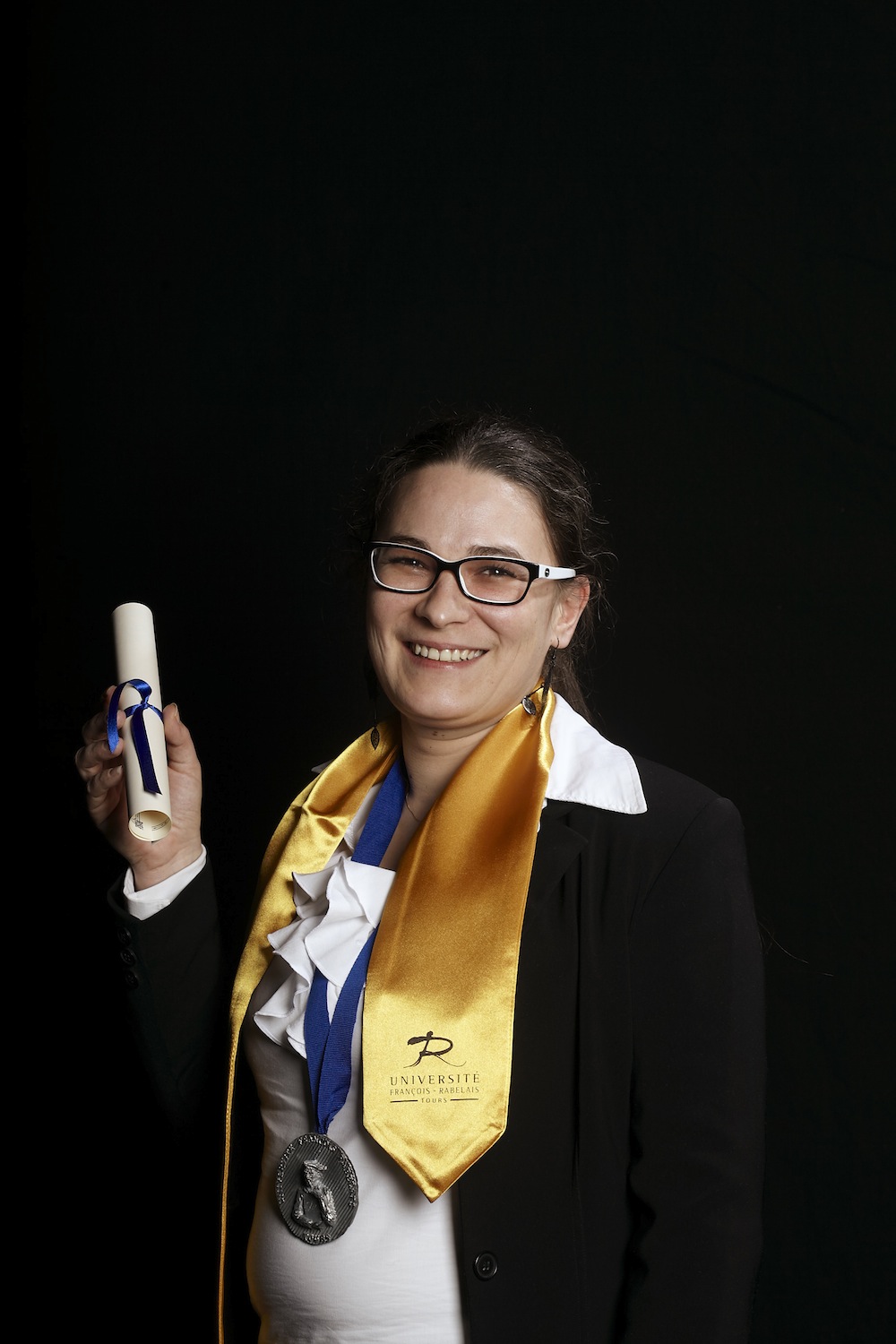 What is your professional / educational background and what is your Ph.D. Topic?
I have always had a passion for literature, starting with my high school diploma (literary), then I did Literature Studies, specializing little by little in poetry. My dissertation topic consisted of an exploration of contemporary poetry since the 1960s and the writing of a monograph on the poet Paul-Louis Rossi (socio-literary context, poetic forms...). I also had the pleasure of teaching Comparative Literature and its Methodology at the University of Tours.

How has the Ph.D. process been for you?
As for a large number of candidates, my dissertation years saw a succession of moments of enthusiasm and of discouragement. My meetings with poets and the painters of the contemporary cultural landscape were always a big help, allowing me to bounce back and deepening my own thought processes.

What have you learned from this experience?
Perseverance, being demanding, but also humility faced with the amount (and the infinity) of knowledge and our fields of study.

What advice would you give to a student who was considering a Ph.D.?
Patience and tenacity. A taste for production and sharing knowledge. Stay in a close circle of people as much as possible. Think about "what's next?".

What are you doing now?
I defended my dissertation on December 18, 2012 and I am looking for a teaching position, while waiting for a short-term contract (ATER) and the qualification of my dissertation (CNU).